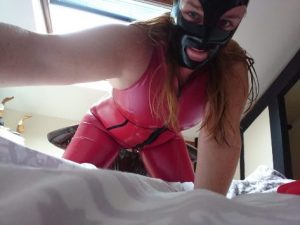 Photo courtesy of A Leap of Faith
The only place where the smartest and hottest sex bloggers are featured under one roof every month. Whether you're looking for sex journalism, erotic writing, relationship advice or kinky discussions it'll be here at Elust. Want to be included in Elust #112? Start with the
rules
, come back November 1st to submit something and subscribe to the
RSS
feed for updates!
~ This Month's Top Three Posts ~
The Promotion
Getting Lost in a Good Book
Hatefuck
~ Featured Post (Molly's Picks) ~
Demonised
9 Things New Sex Bloggers Need to Know
~Readers Choice from Sexbytes ~
Tales
*You really should consider adding your popular posts here too*
All blogs that have a submission in this edition must re-post this digest from tip-to-toe on their blogs within 7 days.
Re-posting the photo is optional and the use of the "
read more…"
tag is allowable after this point. Thank you, and enjoy!
Erotic Fiction
After the Party : Cleaner Close #7
Denna and her convenient pervert
Finally Together
Slut Escritoire ||| back to school
Key to Room 237: Freya – Darker Side of Love
sexy maid
Playing God
Liminal State
Thoughts & Advice on Kink & Fetish
Give me a break
Getting Off on Post Orgasm Torture
Public Displays of Chastity?
PLEASE - wanting it
Shit at casual
Thrill of the outdoors
Erotic Non-Fiction
Submission
Tell me how it feels.
New Realities
Sex News, Opinion, Interviews, Politics & Humor
Finding my adopted roots
Talking Wholesome Queer Erotic Art with Wren
Thoughts & Advice on Sex & Relationships
No such thing as an ending.
Poetry
-02.10.18_23:28-
Lusty Limerick: Dress for Success
<